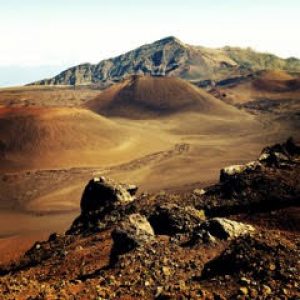 Two drive-in campgrounds are offered in Haleakala National Park, Hosmer Grove at 7,000 feet and Kipahulu at sea level. The two sites could not be more different from one another in terms of climate and terrain. However, both sites have amenities such as picnic tables, BBQ grills, and pit toilets. Note that there are no showers available at either site, and Kipahulu does not have drinking water. Park fees for a 3-day pass and are required for every vehicle entering the national park. If you plan on visiting both campsites, hiking, or would like to visit the national parks on the Big Island, the annual pass is your best value. Free camping at both sites is on a first come, first serve basis. There is no food or gas within the park, so make sure to prepare properly.
https://www.nps.gov/hale/index
https://www.nps.gov/hale/planyourvisit/wilderness-cabins
There are three remote, hike-in spots to stay the night in the Haleakala wilderness: Paliku, Holua, and Kapalaoa. All require significant hiking, wilderness experience, preparation, and an adventurous spirit. Hikers are rewarded with sightings of the endangered Nene bird, volcanic cinder cone, and historic lodging in the midst of desolation. Paliku and Holua offer tent camping with a permit, and all provide wilderness cabins with advance reservation. Permits for free tent camping can be obtained at the Haleakala Visitor's Center from 8 a.m.-3 p.m. up to 24 hours in advance. Cabin reservations are available up to 6 months in advance. A flat fee is charged per night. Cabins come with 12 bunks, a wood burning stove, cooking utensils, and dishes but have no electricity.
HOSMER GROVE – is a camping spot between Kula and the Haleakala summit, just short of a half hour from each. It characterizes a grove perfectly- a small cluster of trees and grass amidst a barren, volcanic landscape.
[woo_product_slider id="12733″]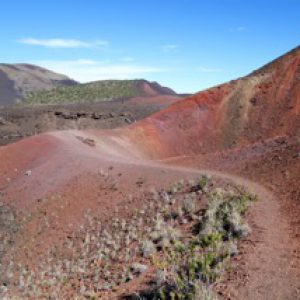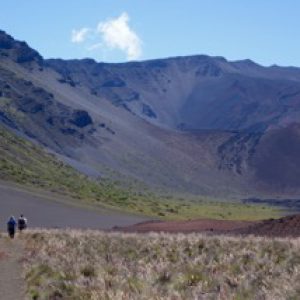 KIPAHULU – Hosmer Grove may have the Haleakala summit, but Kipahulu has 'Oh'eo Gulch. Also known as "Seven Sacred Pools," this string of freshwater pools is just a 10-minute walk from the grassy campgrounds on the Kuloa Point Trail. Kipahulu is the place to go for hiking, beautiful coastal scenery, and swimming in fresh water. https://www.nps.gov/hale/planyourvisit/kipahulu